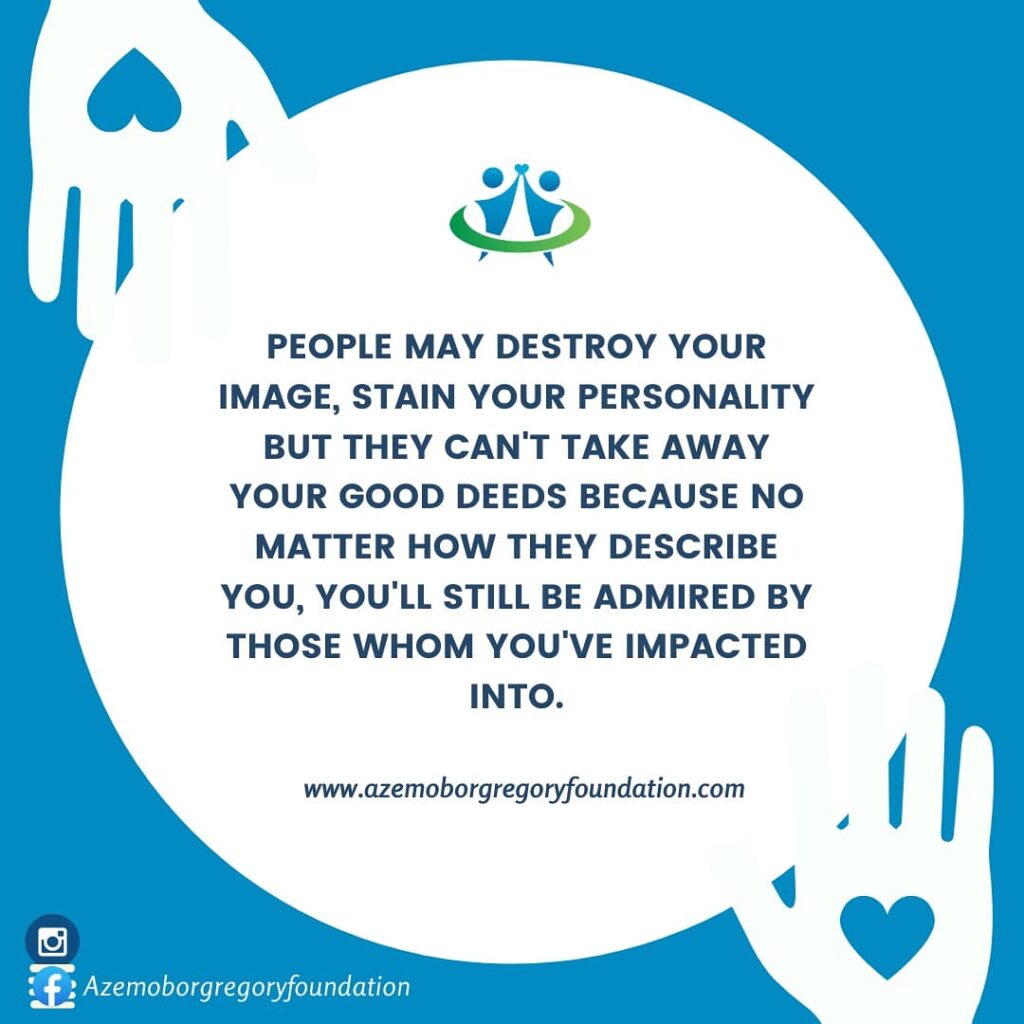 Azemobor Gregory Foundation "People may destroy your image, stain your personality but they can't take away your good deeds because no matter how they describe you, you'll still be admired by those whom you've impacted into".
Let's keep on the good deeds.
Together we can make the world a better place to live in with no lack.
Have a fruitful week ahead and stay blessed.
Follow us on instagram @azemoborgregoryfoundation @gazemobor