azemobor gregory widows empowerment– Join us to Lift 10,000 poor widows and Indigent mothers out of poverty!!!
Mrs. Agnes Aghahon , a poor widow, aged 52, struggles daily to survive with her 4 children and 2 grandchildren, amidst extreme poverty and lack following the demised of her husband who was poisoned after a trip to his hometown in 2014.
This family of 7 are homeless and presently squat at night in the premises of a public Bar around Ikeja. Her once thriving petty- roasted yam and plantain business suffered a setback when she was driven away from the street where she used to sell by the Community Development Association (CDA). This callous treatment ruined her business and plunged her into a state of total lack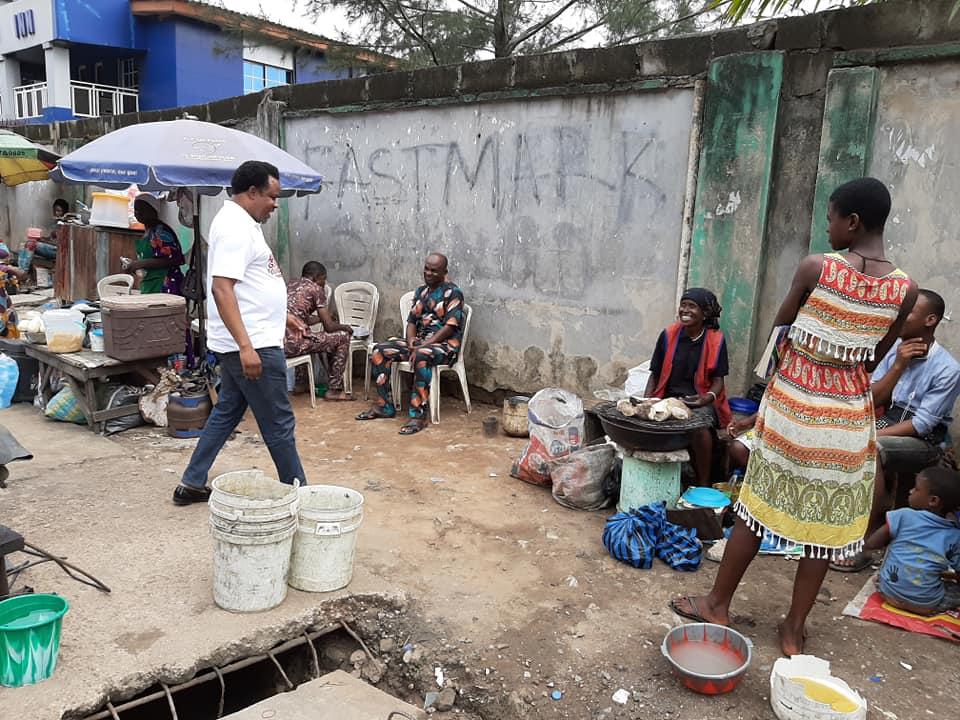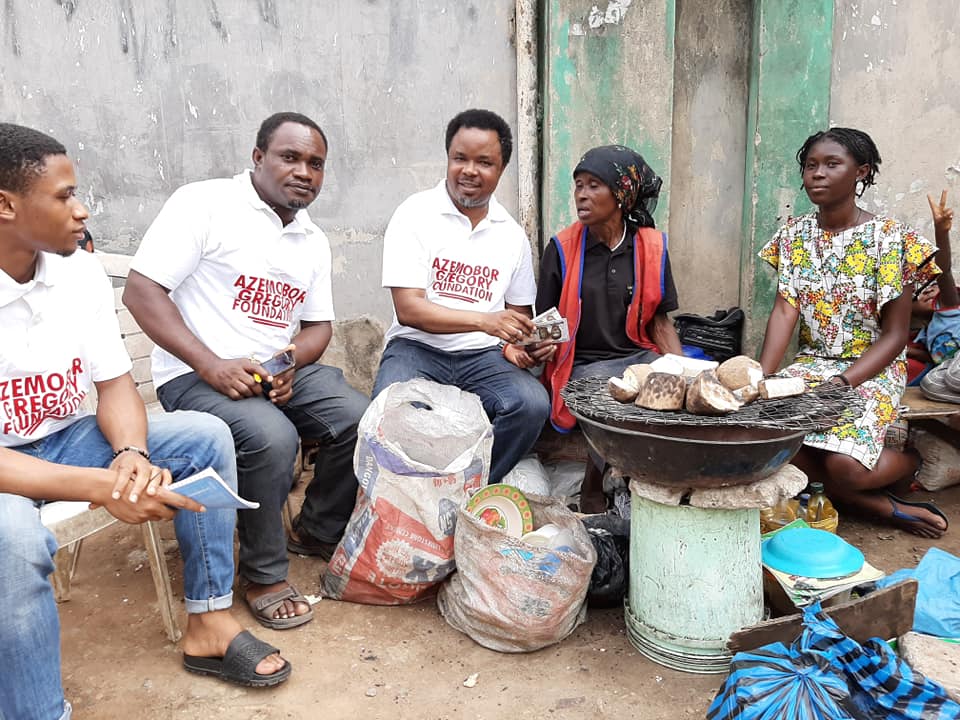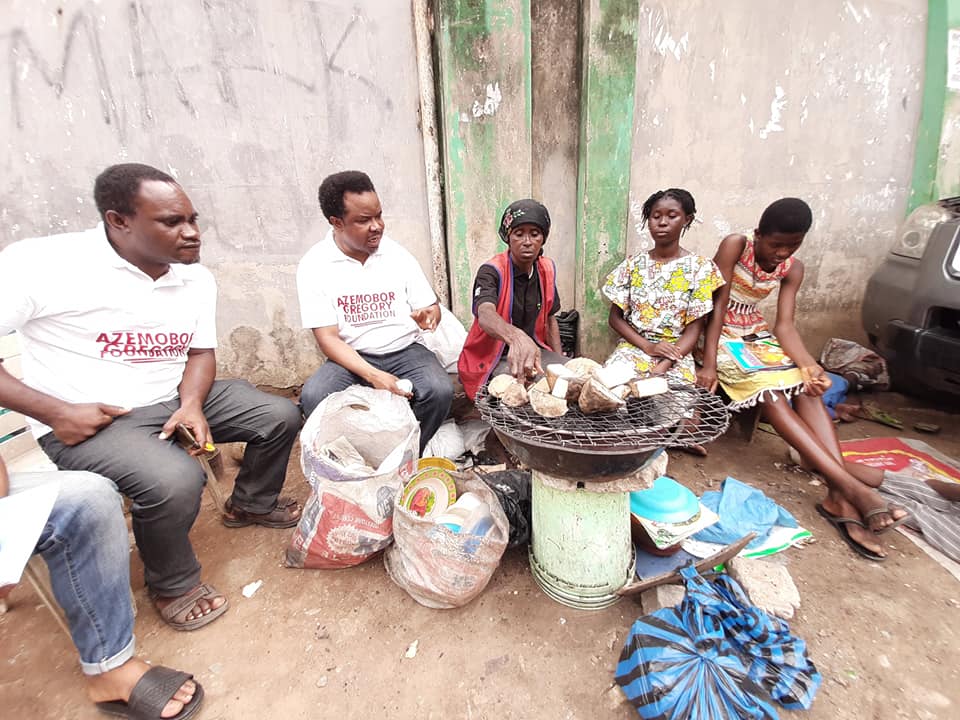 In the midst of her anguish, she was referred to find succour in our office recently, by her close friend. And so today, the Azemobor Gregory Foundation team paid a her a visit to empathize with her, and the sum of #20,000 was presented to her to boost her petty business as a short term empowerment support. We also believe God to be able to get them a good accommodation and also rent a shop for her to do her business without harassment soonest.

To God be the glory. If you wish to join us to lift this family out of poverty, do not hesitate to contact us. Together we can make the world a better place!!