A struggling widow received a free cash grant
Join us to lift 10,000 widows and indigent mothers out of the street.
Mrs Deborah H. Solomon is a fifty-six years old widow from Bauchi state who has been enduring life since the death of her husband. He was a police officer and a good father to his children. After the death of Mr Solomon, Mrs Solomon was left with no option but to take full responsibility for her five children by herself. She has been asked to leave the police quarters as expected and squat with friends because the family would not help.
In her words "my greatest challenge is to put a roof over the head of my children and train them as their father would desire."
Mrs Solomon has a food business but the lack of funds to support this business made her pack up.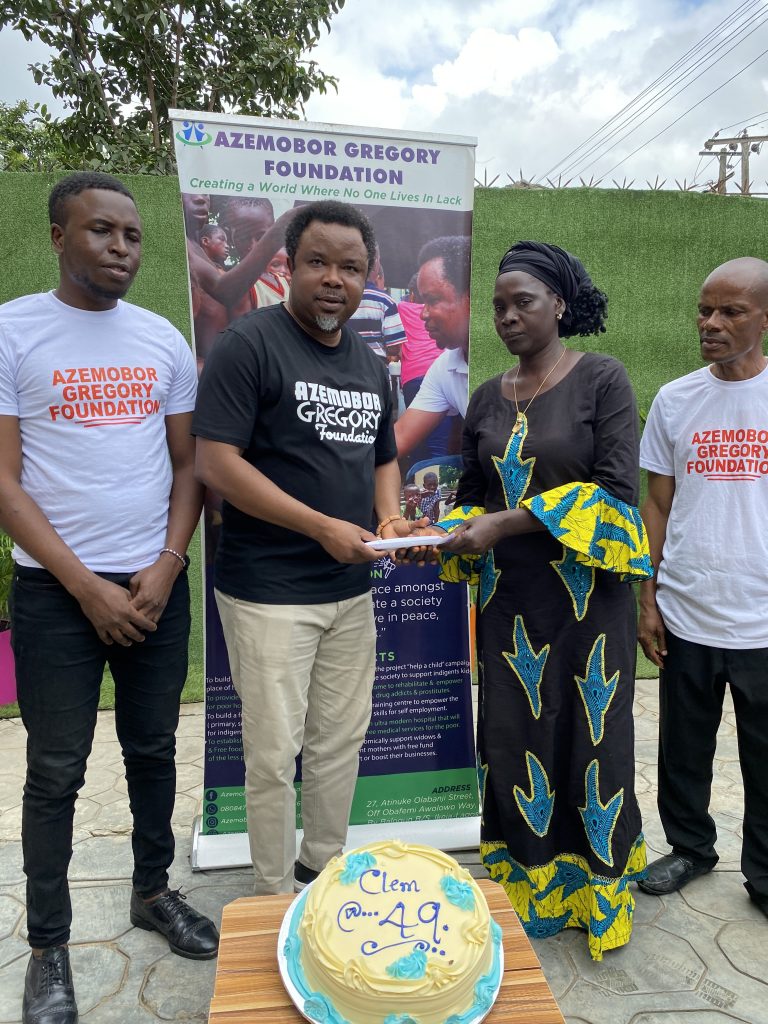 Today Mrs Deborah's excitement was uncontrollable when she received the sum of N50, 000 to support her food business.
The team also encouraged her and promised to be there through her challenges.
Glory be to God
We're showing videos and pictures of this charitable activity in order to create awareness for the plight of hapless widows globally and to also inspire YOU to emulate us by supporting poor widows and indigent mothers around you. Look out for them within your locality and give them a helping hand.
Special thanks to my brother Mr Clem Awelimobor for believing in us and this great partnership to support widows. Happy birthday once again Mr Clem
God bless the entire team of Azemobor Gregory foundation we appreciate your kind gesture towards the widows.
Together we can make the world a better place!
Follow us on Instagram :
@Azemoborgregory foundation
Facebook @azemoborgregoryfoundation @azemoborgregory