loneliness the neighbour of a widow.
Join us to lift 10,000 widows and indigent mothers out of the street.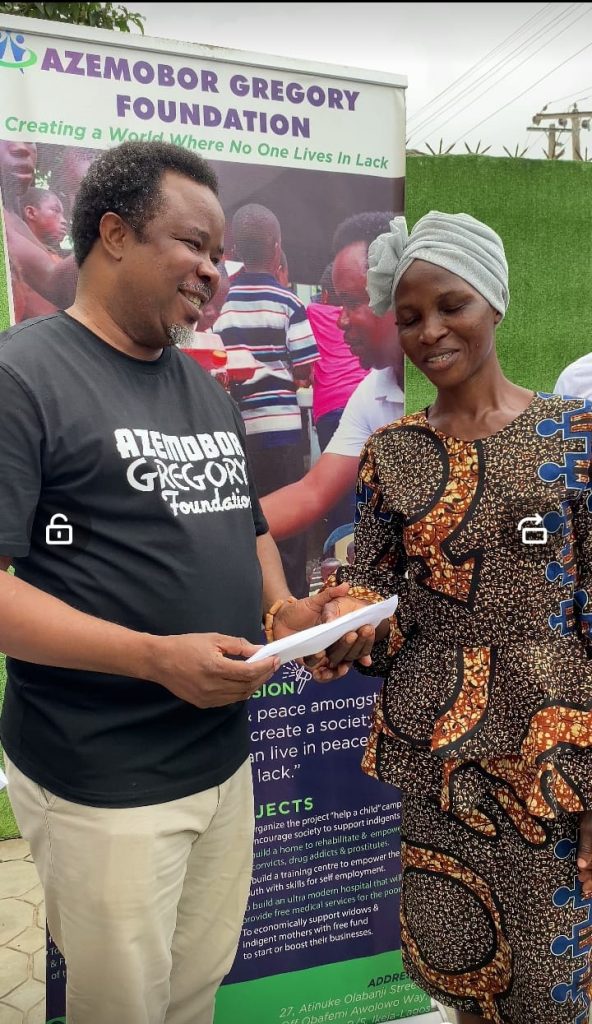 Mrs Komolafe folashade, a 44yrs old widow from Osun state, Nigeria.
"I became isolated living in my own little world for the longest time.  I didn't want to go anywhere or do anything.  I always felt and still sometimes feel like I'm a third wheel so I tend to do things by myself most of the time. I was widowed at the age of 38 on December 31, 2016. My husband, folashade was  44 at the time of his death.
I have three children, the eldest is seven, the other is six and my last child is four. At the time of their father's death, they were not old enough to understand what was happening but I know that they would need me more at this point.
How do I survive by myself? Who will look after me? How do you live in a house full of silence? Who will greet me when I get home from work? Who will be around to talk to? How do I go on?
So many questions but yet… life continues. As the saying goes, I go through life one day at a time. Years have slipped by and yet there are still times when I have a hard time coping with my loss.  I still can't talk about my husband much with my children or to anyone for that matter without getting emotional and there are many nights that I still cry myself to sleep.  Even now when I hear certain songs on the radio, a television program, a movie, or maybe something someone said, or a certain look from someone can bring back memories.
My children that were spoons felt by the beauty of nature are now beggars of the meal ( crying), I cannot comfortably feed my children, my petty business( grinding machine) needs financial support…
Today when Azemobor Gregory foundation presented the # 50,000 to her, the shadow of helplessness left her. In her words "make God bless oga Clement ooh and Azemobor Gregory foundation"…
To God be the Glory
Many thanks to my beloved brother Awelimobor clement who made this empowerment possible with his generous donation to mark his 49th birthday. Happy birthday! My brother. Thank you for supporting the cause of the poor.
TOGETHER WE CAN MAKE THE WORLD A BETTER PLACE!
Follow us on Instagram @azemoborgregoryfoundation @gazemobor
follow us on facebook@Azemoborgregoryfoundation@Azemoborgregory