The joy of helping a widow
Join us to lift 10,000 widows and indigent mothers out of the street.
Mrs Fumilayo Afuye, a 65 years old widow from Etiki state. She has been living a pathetic life since the death of her husband, a fabric seller. After the death of her husband, Mrs Fumilayo was forcefully ejected out of the house with her four children. she has been homeless, squatting with family and friends from then on.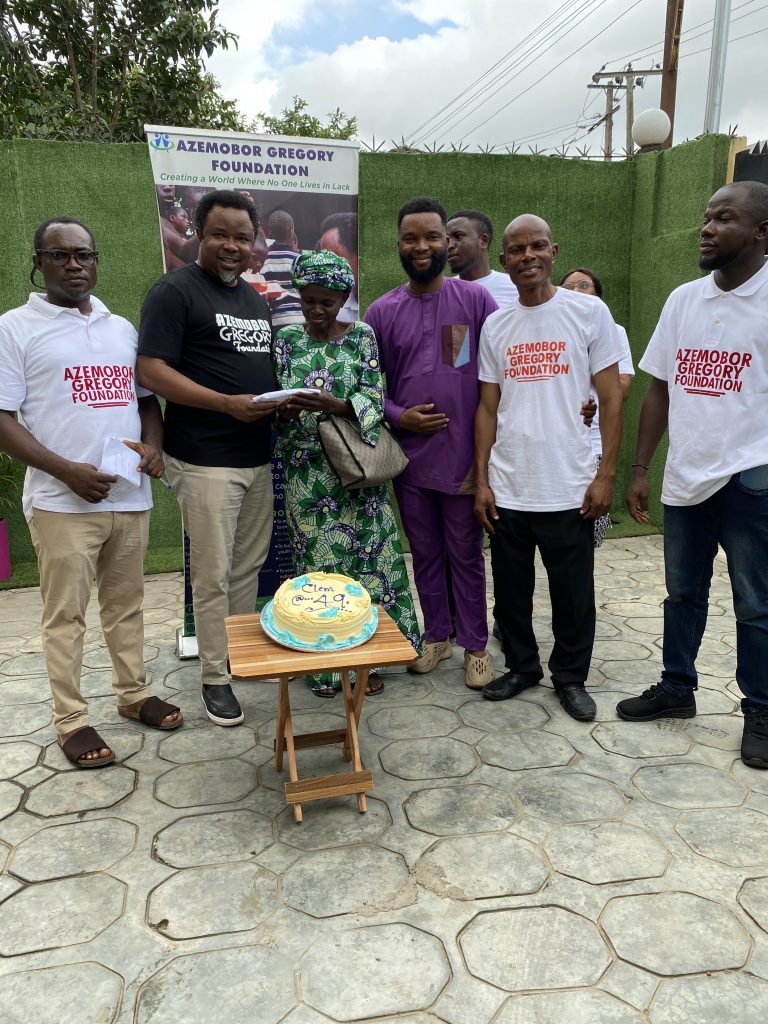 In her words "It is perfectly normal to relive continually, the life that we once enjoyed with our loved ones. The endless tape will eventually play less and less, and the dreams will also gradually stop. However, when reliving becomes all-consuming and interferes with a person's life, the situation has reached another level. I have traces of the old me but the grieving process has forever changed the person I once was. New preferences emerged, old habits disappear and I make some new friends. Old friends fade away and I am drawn to others who have weathered a similar loss. All of this is normal. My children have felt the part of life that was normally made for animals, still, life has a way of moving further."
At sixty-five mama is hawking round the streets of Lagos seeking to survive. my shape of life has broken to a helpless base waiting for the shadows of the underworld to consume it. But, hope is alive.
Today Mrs Fumilayo Afuye's laughter and Joy were unquenchable as she received free cash of N50,000  to support her start of a trade.
The team also encouraged her to stay strong and face all traumatic experiences as she is facing deteriorating health challenges.
Glory be to God
Special thanks to my brother Mr Clem Awelimobor for believing in us and this great partnership to support widows. Happy birthday once again Mr Clem.
God bless the entire team of Azemobor Gregory foundation we appreciate your kind gesture towards the widows.
Together we can make the world a better place!
follow us on Instagram
@Azemoborgregoryfoundation @gzemobor
follow us on Facebook
@Azemoborgregoryfoundation @azemobor Gregory