We bless the name of God for the completion of another year.
On the 21st of December 2019, the Azemobor Gregory Foundation with the support of the "Youth for Christ Initiative" set out on a course to feed and clothe a thousand indigent people. The event which was held at Ikeja received its first swarm of attendees at 11 am and within a short time rapidly garnered more attendees from the street and blocks away.
Everyone from the homeless to bike riders to passersby had a plate waiting for them. The distribution of clothing was done in an uncluttered manner leaving no one without a garment of their choice. Canopies were erected to provide shade for the attendees as they enjoyed their food and listened to the MCs banter. Apostle Gregory Azemobor gave a powerful speech about love and unity and challenged listeners everywhere to support and show love to their neighbors and people around them in this season of giving. At the end of the event, everyone that attended was satisfied and appreciative of God for using the foundation to provide for them.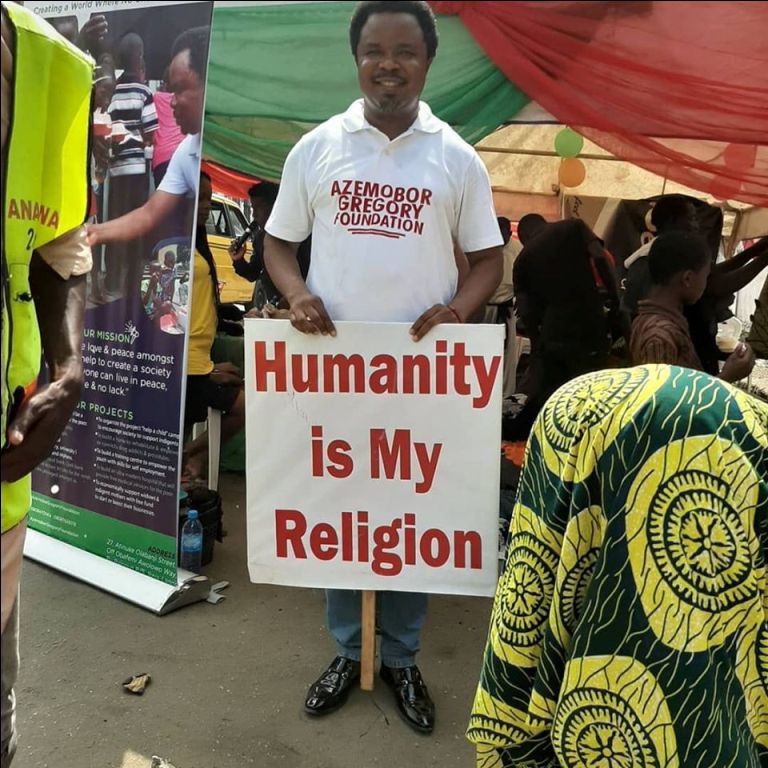 Special Appreciation goes to Mrs Iniobong Phil-Ashiri, convener of Youth for Christ Initiative.
My beloved sister, Sogie Idahosa, thank you for your support. We had enough clothes to distribute. My brother Light Jeremiah God bless you for your Support
Our greatest joy was that many people that came had reasons to smile. There was enough to eat and plenty of clothes to take away.
What we do is not to impressed anybody, but a practical demonstration of love to motivate others to do like wise. To God be the glory. Together we can make the world a better place
"If you can't feed a hundred people, then feed just one" -Mother Teresa