The Christmas Season of Love and Sharing continues……
This time, widows and indigent mothers have reasons to smile as they received quarter bags of rice and vegetable oil each, for the Christmas.
" Yesterday the person I worked for refused to pay me, and that made me cried. When I got home I prayed to God to provide for me for the Christmas. And I am very surprised God has used you to answer that prayer." – Mrs Uchenna exclaimed as she received some food items for Christmas.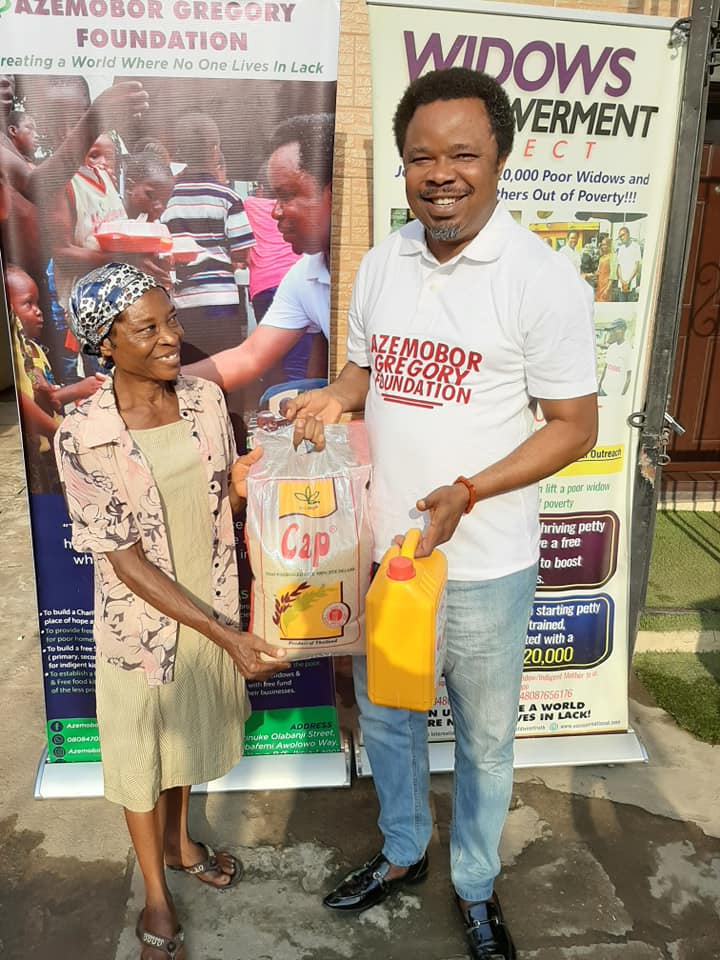 "I ran into this woman this morning in front of my office gate. The moment I saw her, my spirit told me she needed help."– Apostle Gregory Azemobor.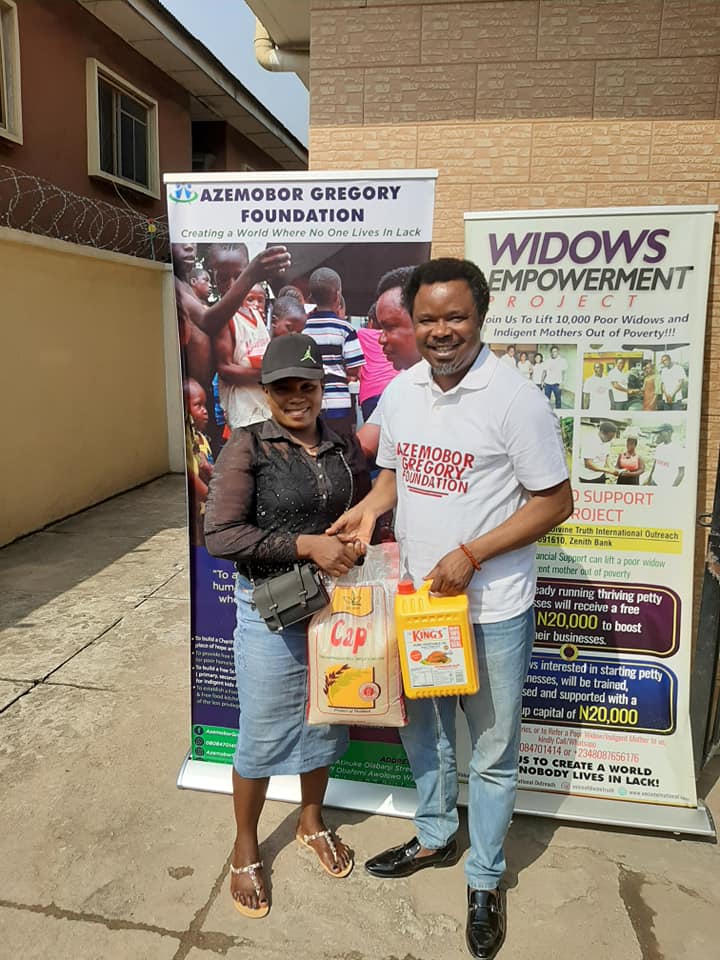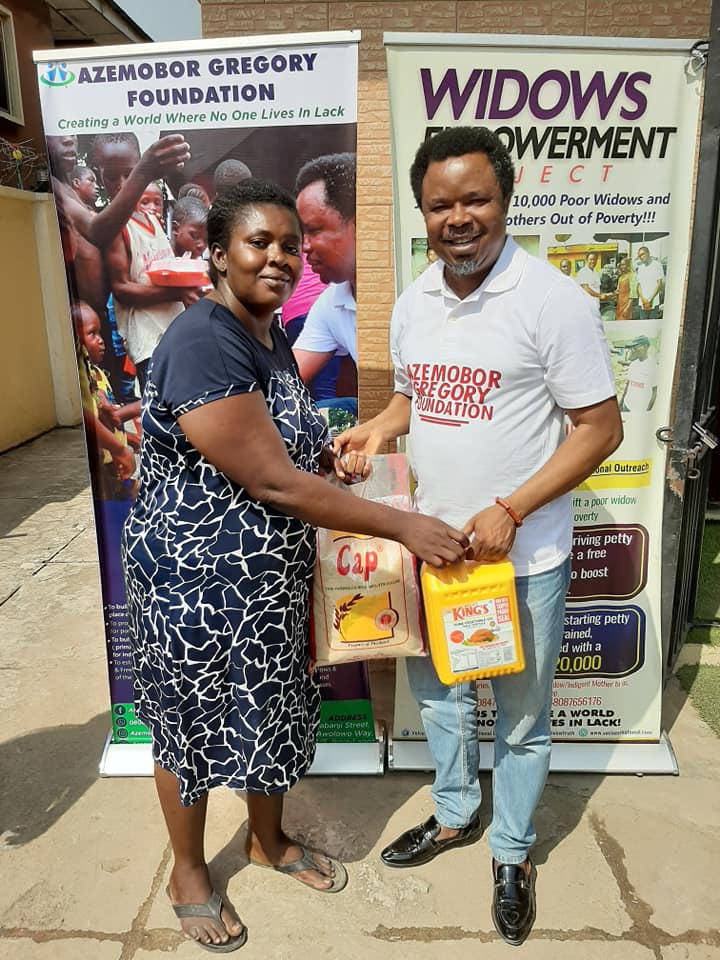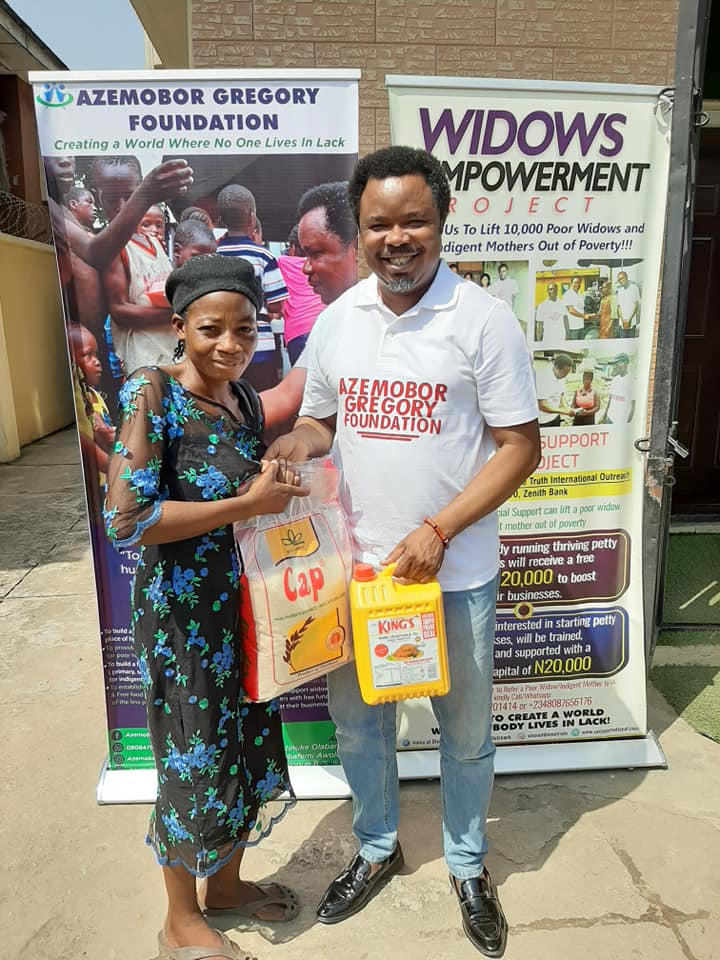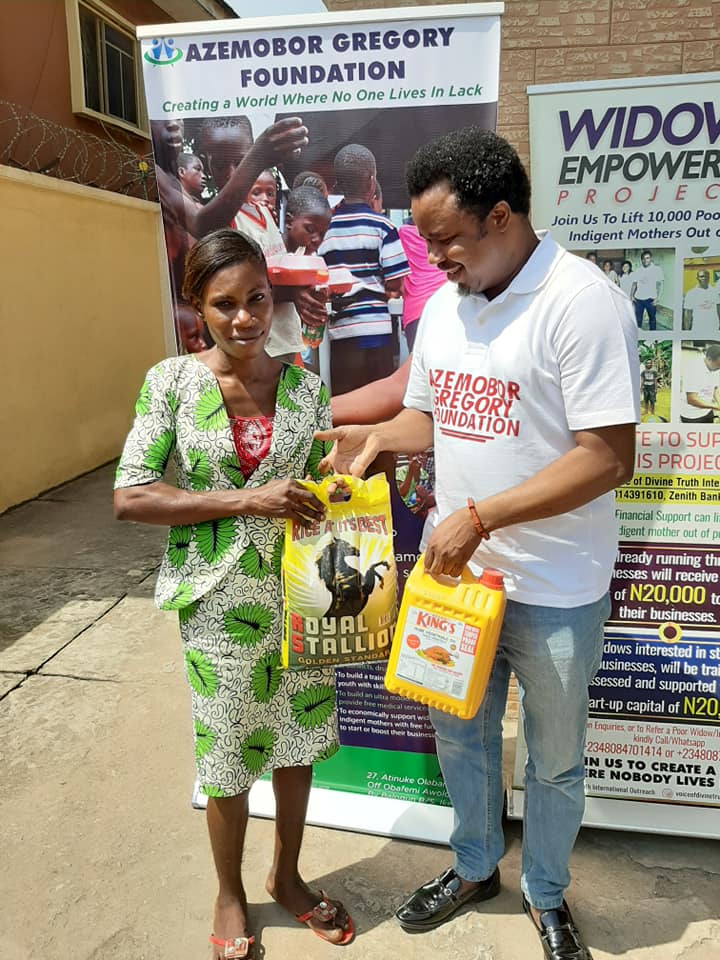 Our Message: You too can do likewise, to show love to the needy around you. Give some food and cloths to those in need. This is the essence of Christmas.
TO GOD BE THE GLORY!
Our target is to empower 10000 Widows and indigent mothers with free cash grants, to enable them to start or boost their petty businesses.
The goal of this project is to economically empower poor widows to improve their livelihood and be able to cater for their families.
Please note that the videos and pictures of all our charitable activities are not intended to impress or show off' to anybody, rather it is our practical way of teaching humanity how to love one another.
We are showing you this video of one of our widows' empowerment activities
1. To create awareness for the plight of hapless widows globally, who are traumatized, oppressed, impoverished and abandoned by government, religious organizations and the society.
2. To practically teach you, that service to humanity is the only true 'religion' that God recognizes (James 1:27), and that the religion you practice is meaningless before God if you fail to help the poor and the needy around you.
3. To inspire you to join this campaign to lift poor widows and their families out of poverty. Look around you, there are poor widows struggling for survival. Emulate us by supporting them with ₦20,000 to boost their petty businesses (Look for poor widows in your locality and give them the money DIRECTLY).
4. To inspire religious organizations (especially the church, my constituency), to begin to promote the cause of love and our shared humanity, over and above religious rituals and dogmas.
If you wish to know more about us and how you can join or support this campaign, please kindly call or WhatsApp: +2348084701414 or +2348087656176.