Join us to lift 10,000 widows and indigent mothers out of poverty.
Mrs Bose Afolayan, a widow with 2 kids, Dare and Michael, is a beneficiary of our education support scheme. In 2016, we made a commitment to support the education of her 2 children from Primary school to university and ever since we have remained faithful to that promise. Today we made a cash donation to her to support her kids' education for this term. To God be the glory!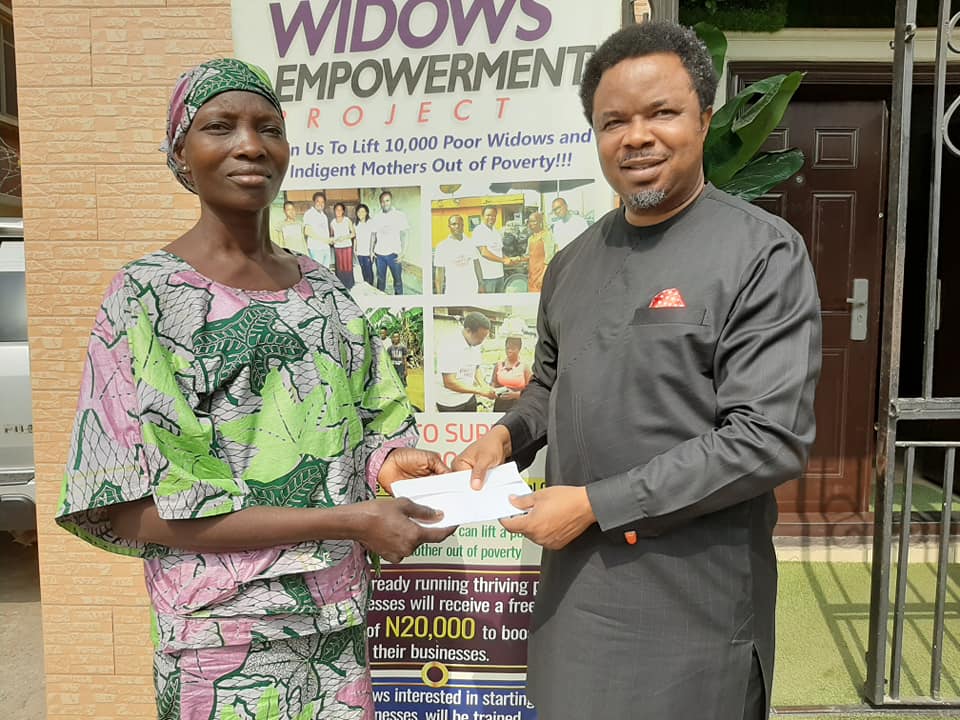 Our message: Remember every child is your child and you too can sponsor a poor child in school today. God is counting on you.
*Please note that the videos and pictures of all our charitable activities are not intended to show off to anybody. It is our practical way of teaching humanity how to love one another.
1. To create awareness for the plight of hapless widows globally, who are traumatized, oppressed, impoverished and abandoned by government, religious organizations and the society.
2. To practically teach you, that service to humanity is the only true 'religion' that God recognizes (James 1:27), and that the religion you practice is meaningless before God if you fail to help the poor and the needy around you.
3. To inspire you to join this campaign to lift poor widows and their families out of poverty. Look around you, there are poor widows struggling for survival. Emulate us by supporting them with ₦20,000 to boost their petty businesses (Look for poor widows in your locality and give them the money DIRECTLY).
4. To inspire religious organizations (especially the church, my constituency), to begin to promote the cause of love and our shared humanity, over and above religious rituals and dogmas.
If you wish to know more about us and how you can join or support this campaign, please kindly call or WhatsApp: +2348084701414 or +2348087656176.