A "Birthday Celebration" smile that results from assisting a widow.
Join us to lift 10,000 Widows and Indigent Mothers out of poverty!
Mrs Sarah Auta a 36-year-old widow's late husband (a police officer) was shot dead by men of the underworld (Armed robbers) while on duty with 3 other colleagues.
The mother of 2 young daughters (12 and 9 years old) respectively, shoulders the responsibility of the family with the little charcoal business she does to cater for her family.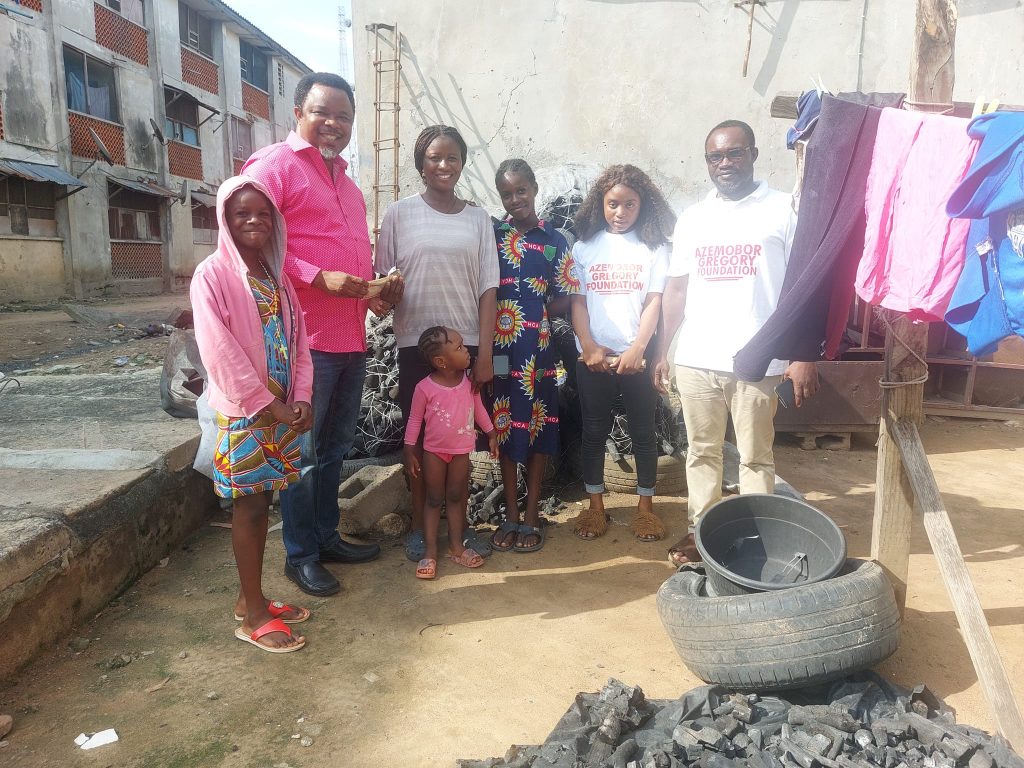 Her biggest challenge is the payment of school fees for her little daughters as the meagre capital for her startup business is not enough to generate good profit to pay her bills
Her sole goal is to see to it that her children get good education withstanding all odds.
She was speechless and all smiles as the Azemobor Gregory Foundation visited and donated the sum of NGN50,000 to boost and expand her petty trade.
To God be the Glory
Many thanks to my beloved brother Kenneth Ehiakhamen who made this empowerment possible with his generous donation to mark his 50th birthday.
Happy birthday my brother. Thank you for supporting the cause of the poor.
TOGETHER WE CAN MAKE THE WORLD A BETTER PLACE TO LIVE IN.
Follow us on Instagram @Gazemobor @Azemoborgregoryfoundation