Birthday celebration with Widows: Clem At 49
Join us to lift 10,000 widows and indigent mothers out of poverty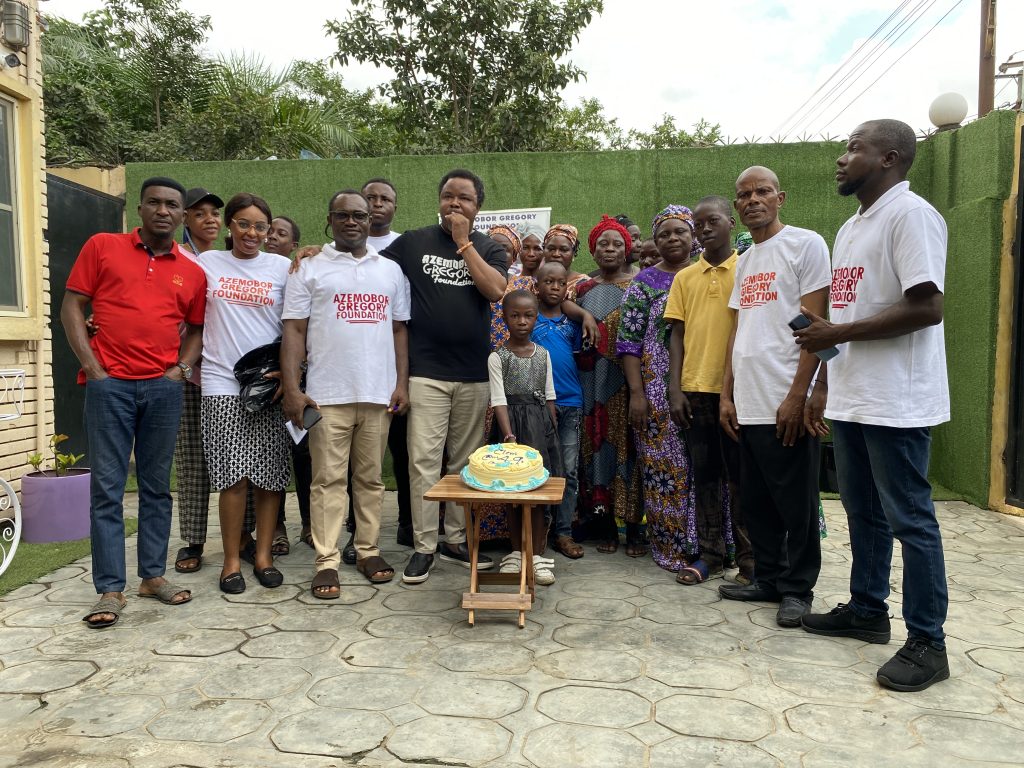 Our beloved brother, Clem Oziegbe Awelinmobor, in celebration of his 49th birthday yesterday partners with the Azemobor Gregory Foundation to put smiles on the faces of 10 widows and their families.
Each widow received a free grant of N50,000 to support their petty businesses.
It was an emotional moment for most of the widows, with tears of joy, as they poured encomium and prayers on our brother, Clem for remembering and supporting the widow on the auspicious occasion of his birthday.
My beloved Clem, may God bless your good heart for supporting the cause of the poor.
Happy birthday to you once again.
God bless you my brother, the entire Azemobor Gregory Foundation team appreciates your kind gesture towards the widows.
Do you wish to use the occasion of your birthday to also put a smile on the face of a widow??
Call\ Whatsapp: Bassey on +234 915 102 2140
Follow us on Instagram: @Azemoborgregoryfoundation @gazemobor
Facebook: Azemoborgregoryfoundation