A free cash grant was donated to Mrs Fibi to boost her petty trade.
Join us to lift 10,000 Widows and Indigent mothers out of poverty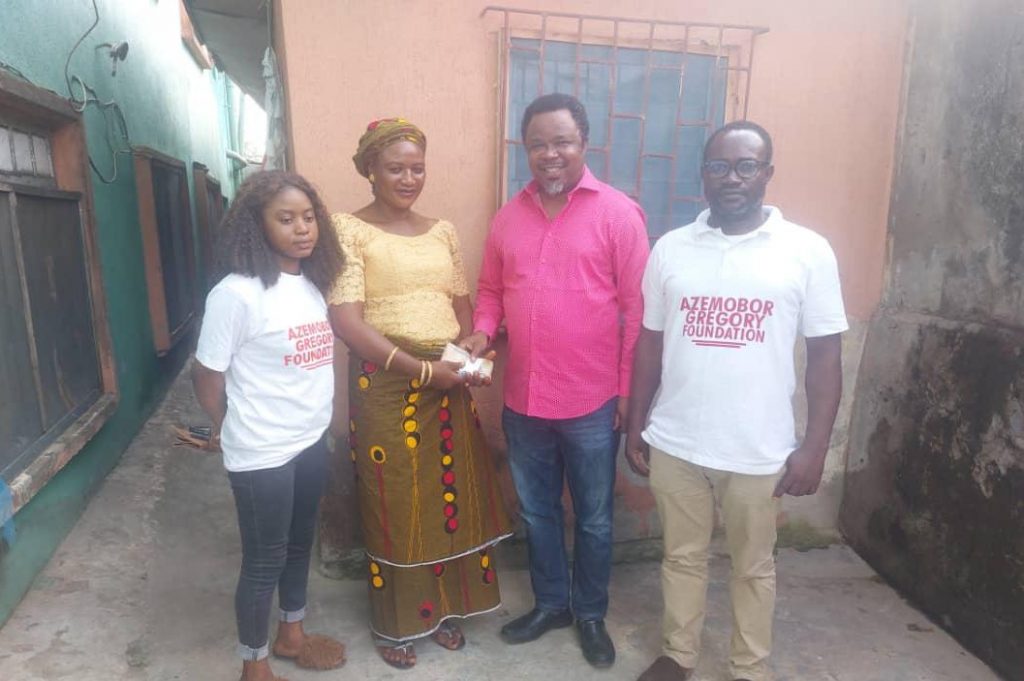 A free cash grant was donated to Mrs Fibi to boost her petty trade.
Mrs Fibi Tijani, a 43-year-old widow from Plateau State and mother of three children, lost her husband to a brief illness in 2017.
Just like most police widows, Mrs Fibi was evicted from the barracks shortly after she lost her beloved husband. She was able to get a small apartment from the savings she had as a trader.
Mrs Fibi currently sells Guinean corn beverage drinks popularly known as KUNU (Kunu Zaki in the North) and also fries bean cakes (Akara) and pap for sale in the morning to sustain her family's needs.
She started the business with a little capital since the late husband's pension and settlement pursuit has proven abortive and is being delayed by the government.
Today, Mrs Fibi rejoiced as she received a free cash grant of N50,000 from the Azemobor Gregory Foundation to boost her vegetable business.
All glory to God.
Beloved, we are showing you pictures of this empowerment to inspire you to go out there and do likewise. This is the true gospel that Christ preached—to help orphans and widows in their distress.
Many thanks to my beloved brother Kenneth Ehiakhamen, who made this empowerment possible with his generous donation to mark his 50th birthday. Happy Birthday, my brother. Thank you for supporting the cause of the poor.
Look!
You too can put a smile on the face of any person suffering in your community.
Life and purposeful living are beyond our selfish individual comfort. 
Live for others! 
Live for humanity! 
Together, we can make the world a better place.
Follow us on Instagram
@Azemoborgregoryfoundation
Follow us on Facebook
@Azemoborgregoryfoundation
@Azemobor Gregory