distressed widow receives a free grant to boost her petty business.
JOIN US TO LIFT 10,000 WIDOWS AND THEIR FAMILIES OUT OF POVERTY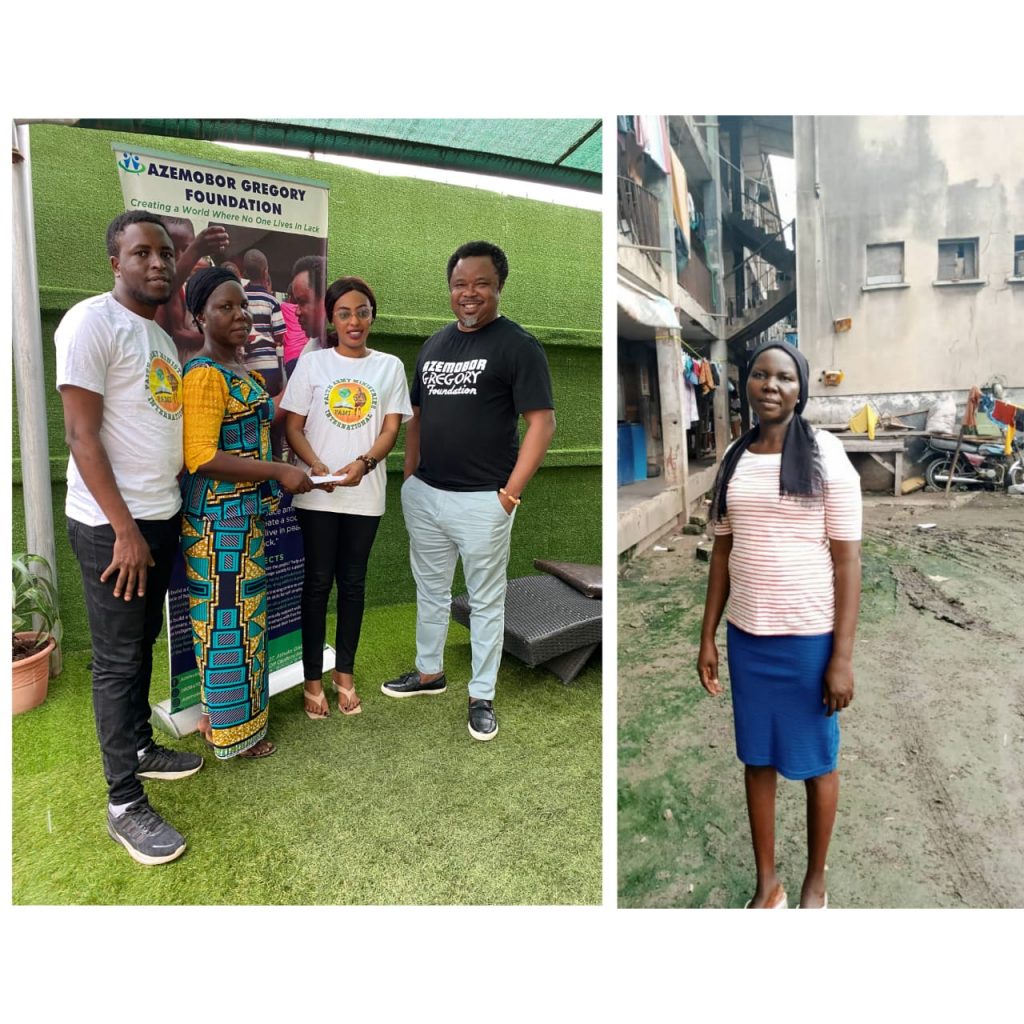 distressed widow receives a free grant to boost her petty business.
Mrs Emem Clever is a 40yrs old widow and a mother of five children from Adamawa state, Nigeria.
Mrs Emem Clever operates a small kerosene business in front of her residence in the highway patrol barracks, block D room 10, in Ikeja, Lagos
in her words:
"I lost my husband on January 11, 2020, when I was 38 years old. At the age of 48, Clever, my beloved husband, passed suddenly. For the longest time, I was alone and confined to my small universe. There was nothing or anywhere I wanted to go. I've always felt, and occasionally still feel, like the third wheel, therefore I mostly work alone. My kids weren't old enough to comprehend what was going on when their father passed away, but I can already see that they'll need me more now. I still cry myself to sleep on a lot of evenings, and I still find it difficult to talk about my spouse with my kids or anyone else without feeling emotional.
I cannot easily feed my children, and my small business (selling kerosene) needs financial support. My children, who were formerly profoundly touched by the beauty of nature, are now beggars of the food (weeping). Mrs Emem sobbed hysterically as she told the project manager about her ordeal."
when the volunteer team of our partner, faith Army Ministry International- a charity organization based in the United Kingdom presented a free cash grant of N50,000 to Mrs Emem to boost her petty trade.
she added that there are no words to adequately express her gratitude for the Faith Army ministry international and that to describe her expression of joy would be an understatement.
Please note that the videos and pictures of all our charitable activities are not intended to impress or show off to anybody, rather it is our practical way of teaching humanity how to love one another.
TO GOD BE THE GLORY!
Many thanks to the president of the Faith Army Ministry International(United Kingdom) my own very big sister Pastor (Mrs) Mercy Bello, Thank you for putting smiles on the face of this hapless widow and inspiring her to also help others.
TOGETHER WE CAN MAKE THE WORLD A BETTER PLACE!
Follow us on Instagram :
@Azemoborgregory foundation
Follow us on Facebook :
@Azemoborgregoryfoundation
@Azemoborgregoryfoundation