Educational scholarship support for Mrs. Uche's twin
Join us to provide Education Scholarship Support for 100,000 Nigerian Indigent Kids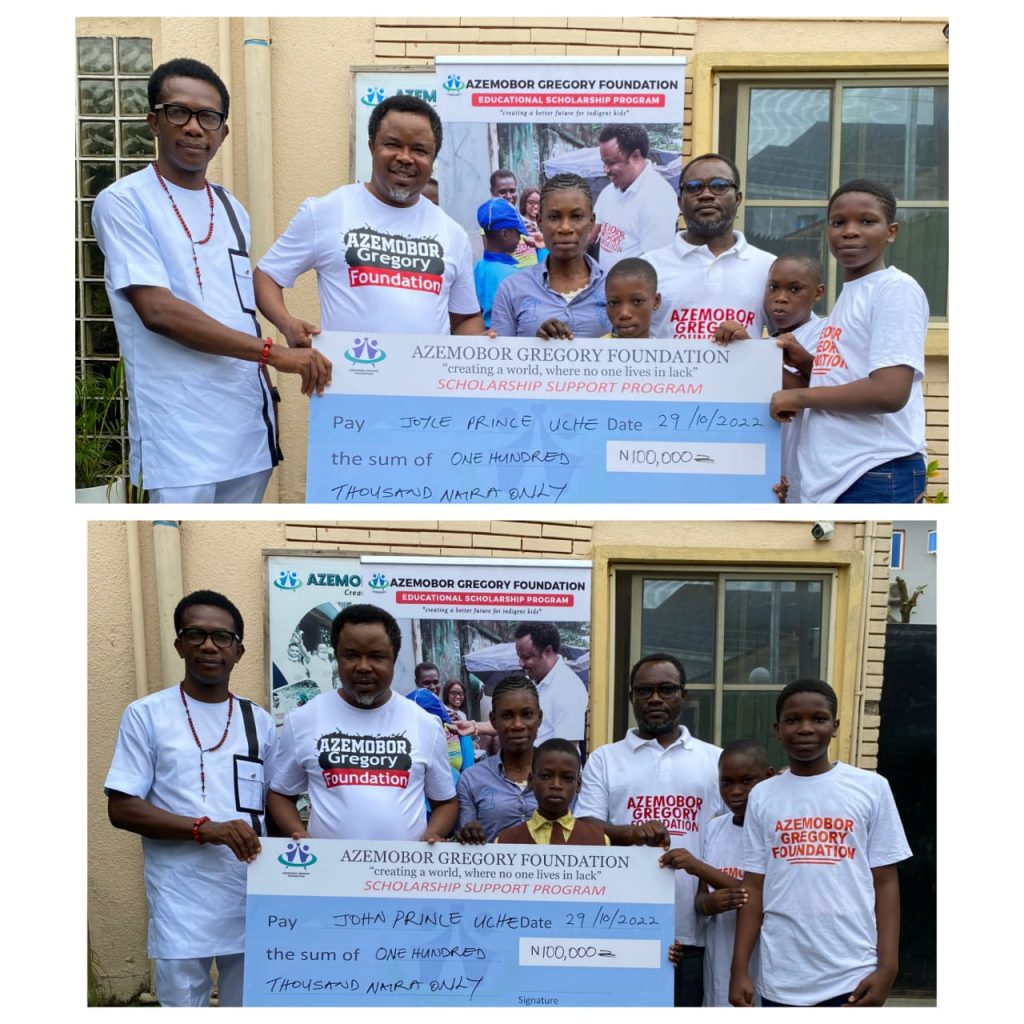 Some people still make promises and keep those they make. When they do, they help make life around them more stable human.
John and Joyce, Mrs. Ruth Uche's 3rd set of twins have been beneficiaries of the Azemobor Gregory Foundation educational scholarship program for about 8Years now.
Eight years ago. Mrs. Ruth Uche's husband Mr. Emeka, fled from his family, due to Hypengyophobia (Irrational fear of responsibilities) after his wife gave birth to the third set of twins.
Mr. Emeka eventually reunited with the family after public interventions to help with the welfare of the children.
Today, the Educational scholarship program under the Azemobor Gregory Foundation made a cash donation of N200,000 to Mrs. Ruth Uche as our yearly support in fulfillment of our commitment to sponsoring the children's education on a complete scholarship basis, from Primary school to the University level.
Mrs. Ruth Uche thanked the organization and her donors for always helping them out and prayed that the source of the money would never run out after accepting the money. She continued to pray for Gregory Azemobor, the Apostle of Humanity, pleading with God to grant him longevity so he might witness the positive effects of his good deeds in the lives of those who were less fortunate. She even went as far as to promise that the money would be used properly for its intended goal.
To God be the glory
Beloved!!!
The pictures and videos of our support for the Uche's family are not meant to impress you or show off, as many would misconstrue our actions.
Let us join hands to create a better future for our indigent kids.
Follow us on Instagram
@Azemoborgregoryfoundation
@gazemobor
Facebook
@Azemoborgregoryfoundation
@Azemobor Gregory