From Scholarship Recipient to Empowered Artisan: Michael Afloyan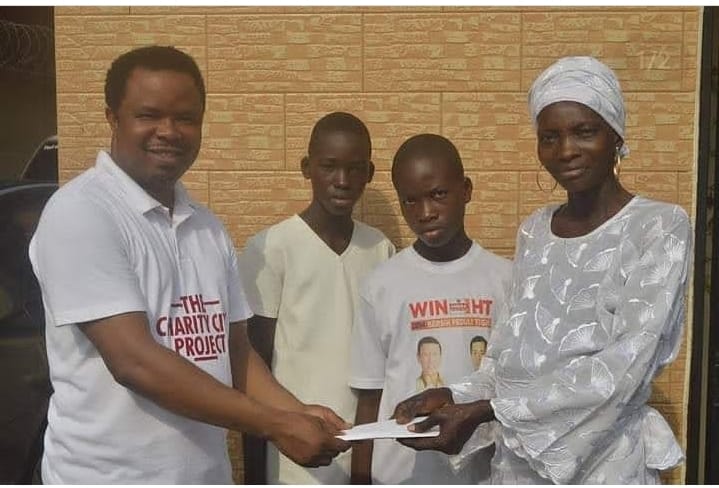 The story of Michael Afloyan is a testament to the positive impact of the Azemobor Gregory Foundation's scholarship support program. Michael's journey from being a beneficiary of the foundation's support at a young age to becoming a skilled shoemaker with the help of the foundation's continued sponsorship is inspiring.
Michael Afloyan's involvement with the Azemobor Gregory Foundation began when he was just seven years old, as a recipient of the foundation's scholarship support program. This program undoubtedly played a significant role in his educational journey, providing him with the opportunity to access quality education and a brighter future.
Upon completing his secondary school education, the foundation continued to support Michael by sponsoring him to learn the craft of shoemaking. This decision demonstrates the foundation's commitment to not only providing academic support but also empowering individuals with practical skills that can lead to sustainable livelihoods.
Today, Michael Afloyan has completed his training in shoe making and has been empowered with the necessary working equipment. This fulfillment of the promise made by the Azemobor Gregory Foundation twelve years ago showcases the foundation's dedication to its beneficiaries and its ability to follow through on its commitments. It was a dream come true as The Azemobor Gregory Foundation team present a set of equipment (worth N400,000) to young Michael Afolayan to enable him start his shoe making business
Michael's transformation from a scholarship recipient to a skilled shoemaker highlights the long-term impact that organizations like the Azemobor Gregory Foundation can have on individuals and their communities. By providing educational opportunities and vocational training, the foundation has not only changed Michael's life but has also contributed to the development and growth of the local economy by equipping him with a valuable skills.
Overall, the story of Michael Afloyan serves as an inspiring example of how philanthropic efforts and scholarship programs can create lasting positive change in the lives of individuals, enabling them to overcome challenges, acquire valuable skills, and achieve self-sufficiency.
Beloved, we all can help to give hope and a better future to indigent kids who are out of school through personal Scholarship gesture to support such hapless children. Also many kids who are also interested in learning a trade can also be supported to do so
You too can take children out of the street and send them to school or support them to learn a trade.
Remember " Every child is your
You can do something!
we can do something !
Together, we can make the world a better place
Follow us on Instagram
@azemoborgregoryfoundation
Facebook
@azemoborgregoryfoundation