Join us to lift 10,000 widows and indigent mothers out of poverty!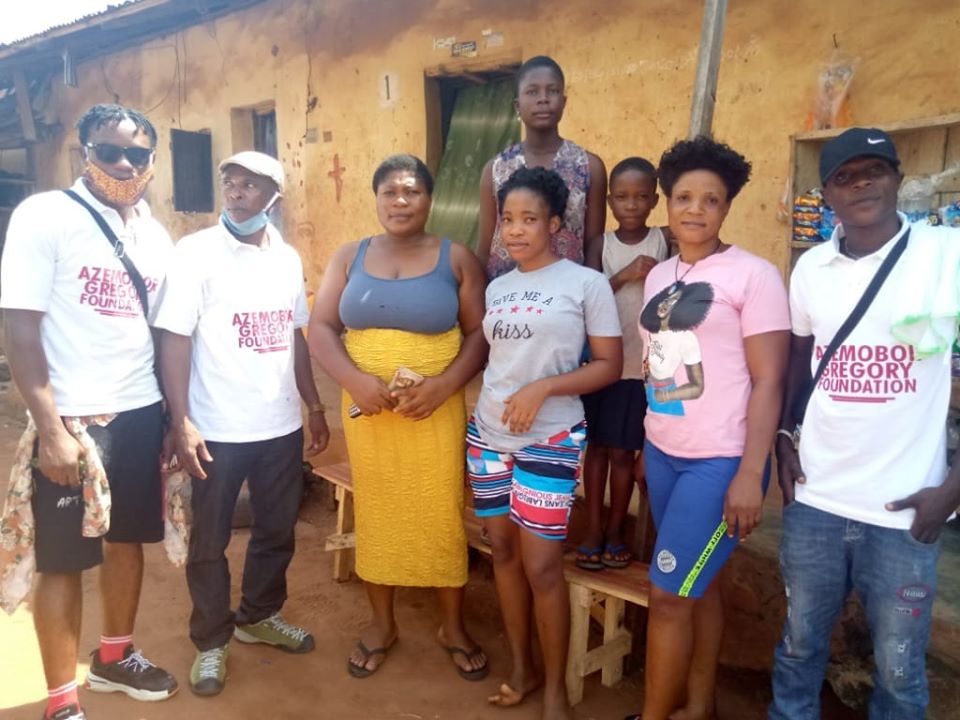 This project is aimed at creating awareness for the plight of hapless widows suffering with their children in our society. The pictures and videos of our Empowerment and support for them are intended to inspire individuals and the government to show them some love and care.
The Widows Empowerment train moved recently to Esan land, and the Azemobor Gregory Foundation Volunteer team are here in Eguare Ekpoma, Edo State, presenting a free cash grant to a widow, Mrs. Ngozi Osuyi, to enable her to start a petty business of selling garri and red oil, so she could provide for the family.
Mrs. Ngozi Osuyi, 40yrs old, lost her husband 2yrs ago. He was a timber dealer who was shot by unknown gunmen in the bush in Urohi. Since then life has been difficult for her and her 4 children.
If you wish to make a donation to support this cause or for partnership call/Whatsapp 08084701414
Azemobor Gregory Foundation Zenith Bank, 1016940445
God bless you
Special thanks to my big brother, Dan, for your donation to put smiles on the faces of Widows.
Bernard Oyakhilomhen thank you my brother for coordinating the Volunteer team on the ground.
Together, we can make the world a better place.