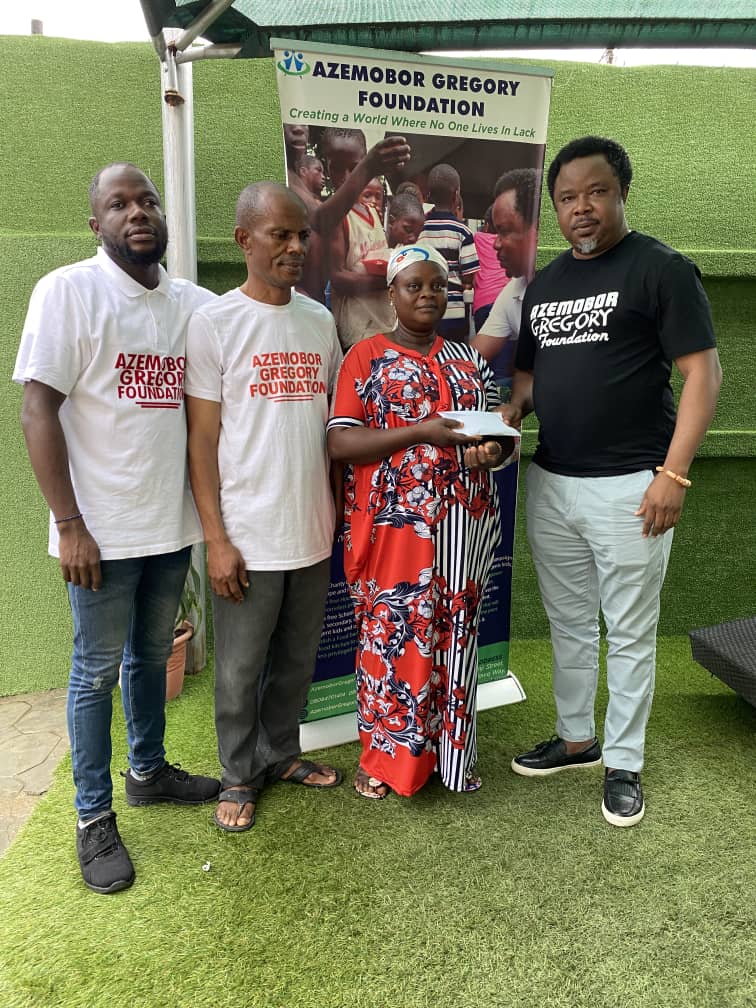 Join us to lift 10,000 widows and indigent mothers out of the street.
Mrs caroline had a reason to smile as she get a free cash grant
"A universal language of kindness is the grin you place on other people's faces."
Mrs Caroline Peter, a mother of three, is from the Egor Local Government Area of Edu State. My husband was the major provider for the family, and he was able to sustain us financially thanks to his salary as a police officer—but not before the cold, callous hands of death tore him away. Mrs Caroline runs a little business, selling fried yam and akara in the evening from her home at No. 12 Adebayo Street in Inyana Paja, Lagos.
In her words,
"The news that my husband had slumped and died while on patrol reached me on March 15, 2018, and it was the most dreadful day of my life. I practically lost my mind; it felt like my entire universe had collapsed. " Without him, I could not imagine how I would manage to care for our three children." Mrs Caroline uses the money from her petty business to pay for their housing, school expenses, and other necessities. With this, she is bearing significant weight.
During her account of her ordeal to the project manager, Mrs Caroline sobbed uncontrollably.
Mrs Caroline could not hide her tears of joy as she received a free grant of N50,000 to boost her business. while expressing thanks to the foundation for this kind gesture to support her family.
Our Message!
The pictures and videos of our charitable activities are not to impress anyone, but to inspire us to reach out and positively touch the lives of the needy and the vulnerable around us, especially neglected widows and indigent mothers.
Look!
You too can put a smile on the face of any person suffering in your community.
That is our message!
True life and purposeful living are beyond our selfish individual comfort.
Live for others!
Live for humanity!
Together, we can make the world a better place.
Follow us on Instagram
@Azemoborgregoryfoundation
@gazemobor
Facebook
@Azemoborgregoryfoundation
@ Azemobor Gregory