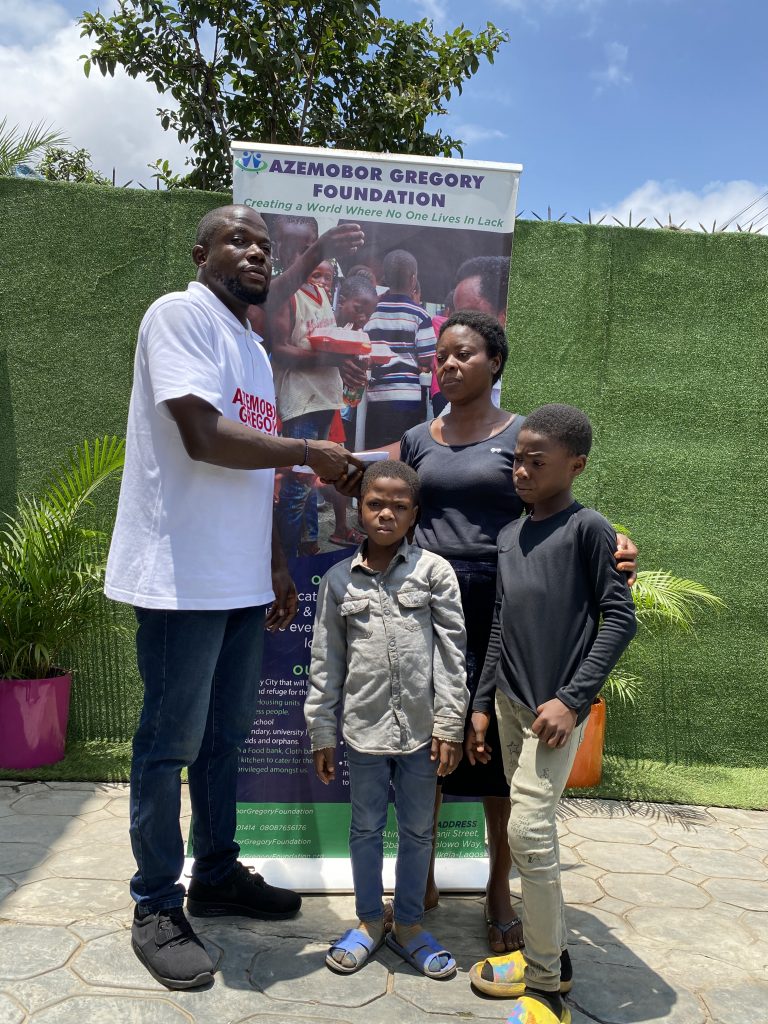 widow moved to tear after receiving N50,000 to boost her business
Join us to lift 10,000 widows and indigent mothers out of the street.
A 37-year-old young widow with five children receives N50, 000 to support her groundnut business.
Mrs Joy Monday lost her husband on the 26th of April 2020 to Hepatitis B disease while she was 6 months pregnant. The trauma of her husband's demise has left her devastated emotionally.
The late husband's family had confiscated his property, leaving her with nothing. Life, indeed, has been cruel to her. She is now left alone to cater for her five children. She is currently living with her aunt.
She came to our office, weeping profusely about her predicament and requesting our support to boost her petty business so she could take care of her kids and herself.
When the Azemobor Gregory foundation presented the N50, 000 to her, she was elated, exclaiming that it was the first time since the demise of her husband that she had experienced such magnanimity from a total stranger. Tears of joy flowed freely from her eyes while thanking God for remembering her in her moment of affliction and sending "His angels" to visit her.
Glory be to God.
The pictures and videos of our charitable activities are not to impress anyone, but to inspire us to reach out and positively touch the lives of the needy and the vulnerable around us, especially neglected widows and indigent mothers.
Look!
You too can put a smile on the face of any person suffering in your community.
That is our message!
True life and purposeful living are beyond our selfish individual comfort.
Live for others!
Live for humanity!
Together, we can make the world a better place.
Follow us on Instagram
@Azemoborgregoryfoundation
@gazemobor
Facebook
@Azemoborgregoryfoundation
@Azemobor Gregory